All Inclusive Funeral Package
Easing burdens, honoring legacies – Our all-inclusive funeral package takes care of everything.
AN ALL INCLUSIVE TRADITIONAL FUNERAL PACKAGE FOR £3,290
We can offer a slightly discounted package based on a traditional funeral service with 'NO HIDDEN ADDITIONAL COSTS'.
PLEASE NOTE: WE ARE UNABLE REFUND, SUBSTITUTE OR EXCHANGE ANY PART OF THE PACKAGE FOR OTHER SERVICES OR ITEMS. YOU ARE WELCOME TO CHOOSE A DIFFERENT COFFIN AND ADD SERVICES OR ITEMS SUCH AS EXTRA SERVICE SHEETS, FLOWERS AND NEWSPAPER ANNOUNCEMENTS TO THE PACKAGE IF WISHED THOUGH AND THE COST OF THESE WILL BE ADDED TO THE PACKAGE PRICE.
This package includes the following services:
Provision of the funeral director's services.
Collection of the deceased from a local address at any time within 20 miles of our office.
Provision of 'The Southwell'  oak veneered coffin with gown or interior suite (when own clothes are provided).
Care of the deceased until the time of the funeral.
Visiting the chapel of rest during office hours.
Provision of the hearse and one limousine for the funeral with a starting address within 10 miles of our office.
We kindly ask that an initial deposit payment of £1,645 is made to us prior to the funeral taking place and the remaining balance of £1,645 is paid within one month of the funeral taking place.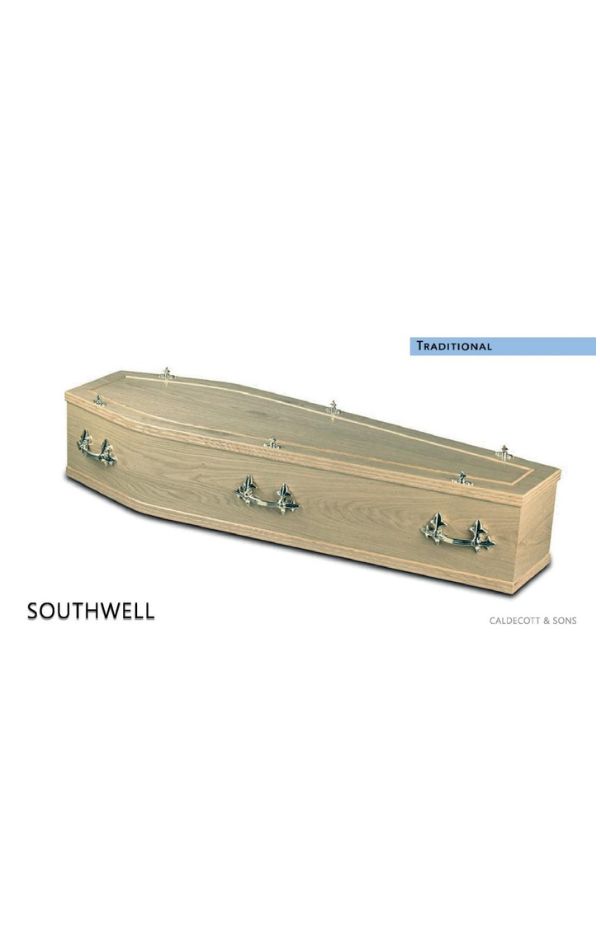 AND THIRD PARTY (DISBURSEMENT) PAYMENTS ON YOUR BEHALF:
Fee for Pentrebychan Crematorium, including scattering of the ashes in the crematorium gardens (the crematorium charge an additional fee of £44 if the scattering is to be witnessed), or return to the family in a scatter tube.
Doctor's fee for the statutory medical certificate (if required).
Minister or Celebrant's fee.
Organist's fee (if required).
Provision of 50 personalised service sheets.
Provision of the family's choice of music.
Provision of a 3 foot length floral coffin spray.
To arrange your All Inclusive Funeral Package