Planning a funeral can be a challenging and emotional experience and, at Caldecott & Sons, we understand the significance of this event. Cremation has become a popular choice for many families and we offer flexible options to hold the service in a chapel at the crematorium, a church, or any other suitable venue of your choosing. We believe it's essential to honour your preferences, and whether you choose a religious or non-religious service, we can assist in finding the right person to conduct the ceremony.
You and your guests can choose to either gather outside the crematorium, or take a seat in the chapel before the coffin is brought in. Personal touches such as hymns, songs, eulogies, and readings can be included. At the end of the service, you can choose to have the crematorium curtain close to hide the coffin, or left open so that you can pay respects to the coffin as you leave.
We understand that dealing with the ashes of your loved one can be a deeply personal and challenging decision. Most crematoriums can return the ashes within a week and we can keep them in our care and offer guidance and support as you consider what you would like to do with them.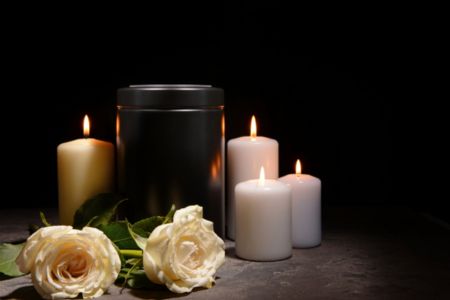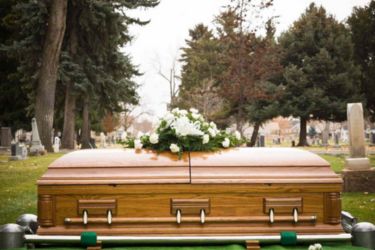 We understand that planning a funeral can be challenging and emotional, and we strive to provide compassionate support and guidance during this difficult time. Our team can assist you in organising a funeral and burial at a suitable cemetery, graveyard, or burial ground with a service in church or chapel beforehand if wished. We believe that funeral services should be tailored to your personal preferences and beliefs, whether you prefer a formal or informal ceremony or a religious or non-religious service.
We understand that the burial process can be overwhelming, and we are here to support you every step of the way. Our compassionate team is always available to answer any questions or concerns you may have.
Green, Woodland and Meadow Funerals:
There is no industry standard for a "green" or "eco" funeral, but we can assist you in arranging for a loved one's final resting place to be in a woodland or meadow burial ground. These funerals can still be faith-based and offer a variety of 'eco' coffin and ashes casket options. We can assist with arranging a venue for the service and, at the graveside, a committal ceremony can be held. Flowers can be placed without cellophane or ribbon. At some burial grounds memorial trees or plaques can also be added to mark the loved one's resting place.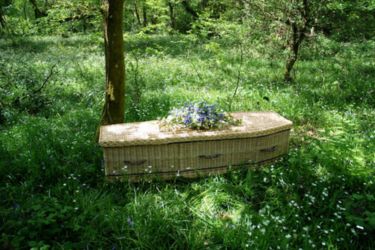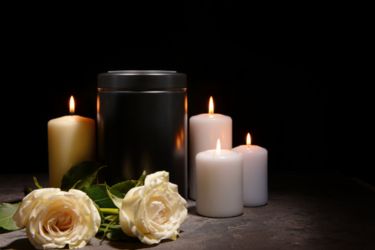 Unattended Cremations can provide a more affordable option for those who may be seeking simplicity or have budget constraints. This option offers a no-fuss or simple cremation process that can meet your needs. The cremation does not include a formal funeral service and is usually unattended, allowing you to bid farewell to your loved one in your own way. The ashes can be returned to the family to honour as they wish.
Despite the lack of a formal service, you can still arrange a private memorial service or a celebration of life before or after the cremation to best reflect your loved one's wishes. We work with https://rememberthemmemorials.com/about-us who can provide a meaningful Remembrance or Celebration of Life Service to bring comfort and closure to those who are grieving.
We are here to help you decide whether unattended cremation is the right choice for your loved one and provide you with more information to organise an unattended cremation service.