Mercedes Hearse and Limousines
Our award winning design Mercedes hearse has the usual glass side panels and a unique large glass panel in the roof which allows even more light through to display the coffin. Our comfortable limousines allow easy access for passengers and seat up to 7 people. We are able to carry a foldable wheelchair in the boot if required.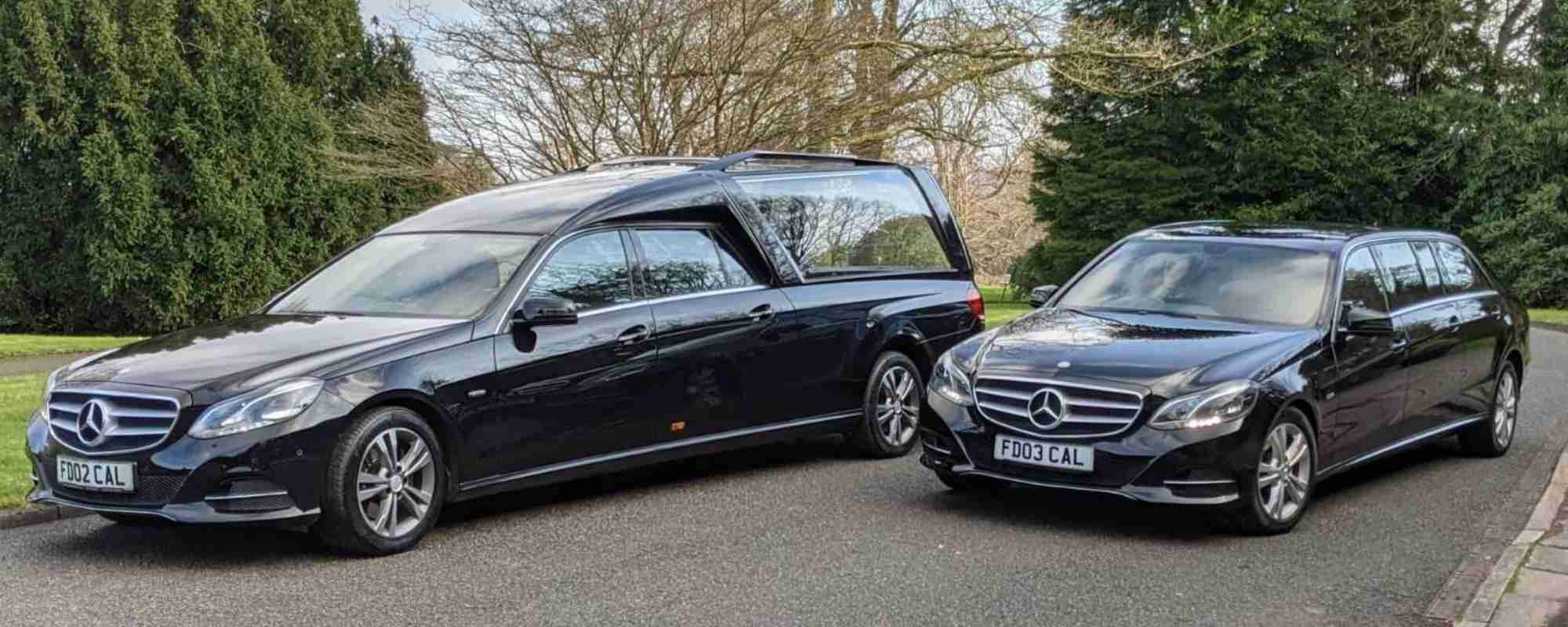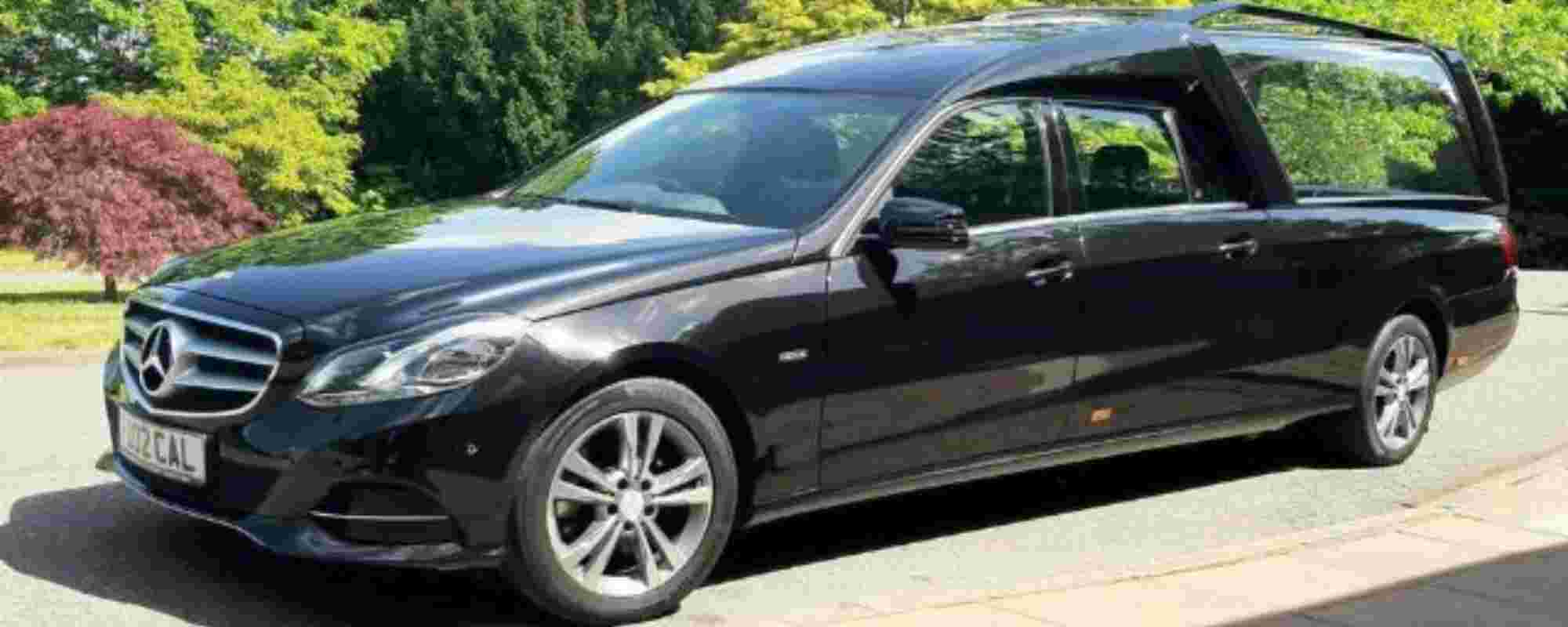 We can arrange for a horse drawn hearse if preferred with the option of a pair of horses or team of four horses.The horses are immaculately presented with traditional harnesses and plumes. Belgium black horses (Fresians) or White Lippizzanners can be requested to lead either a black, white or rainbow coloured hearse carriage.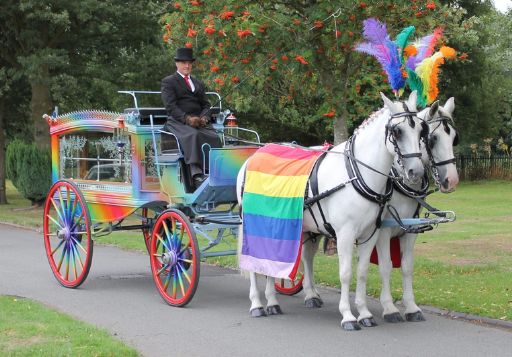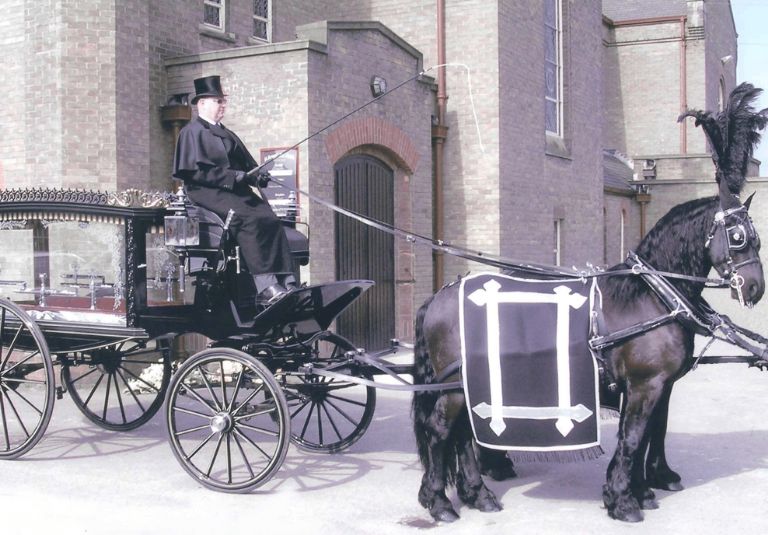 If you like the idea of an alternative send off, you could always choose a motorcycle funeral. As with our traditional hearse, the sidecar hearse has a glass panel in the roof as well as the sides to allow for the coffin to be displayed. Choose your preference of bike from: Triumph Bonneville; Triumph Thunderbird: Suzuki Hayabusa; Harley-Davidson Road King; Trike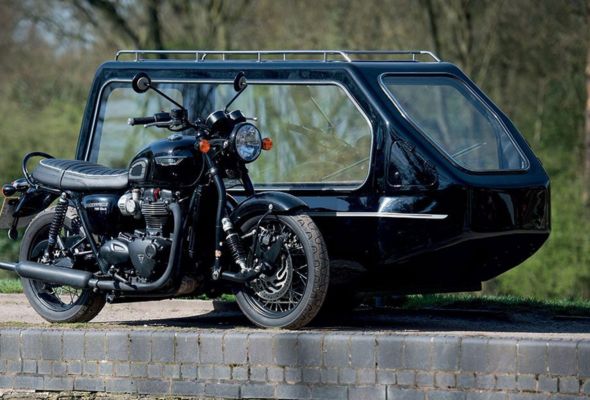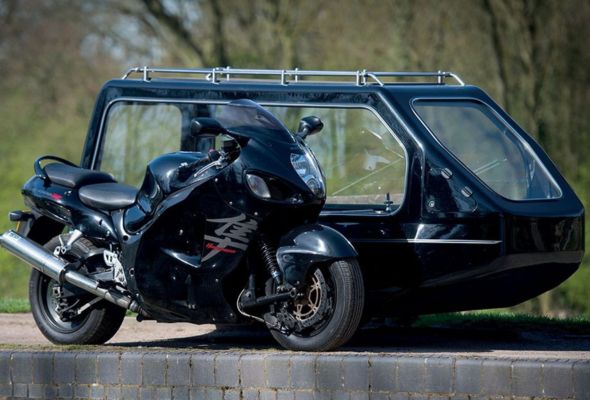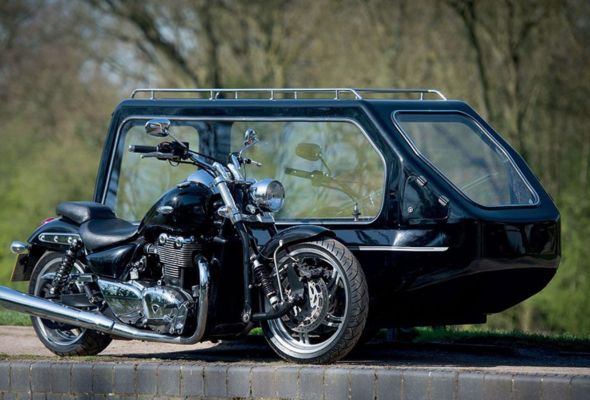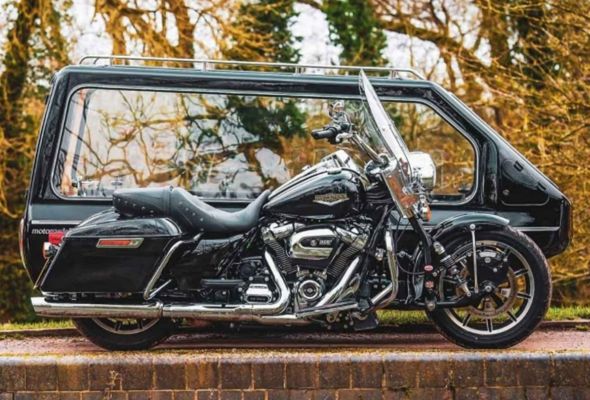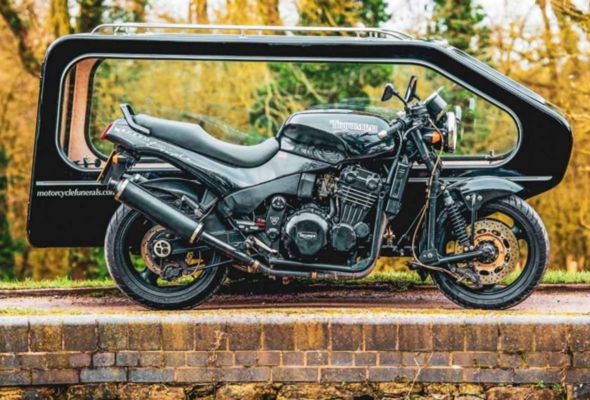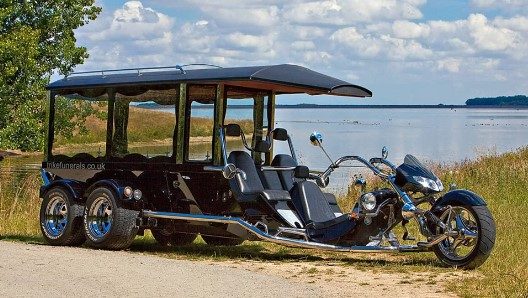 A truly individual hearse to which you can add your team's logo/badge.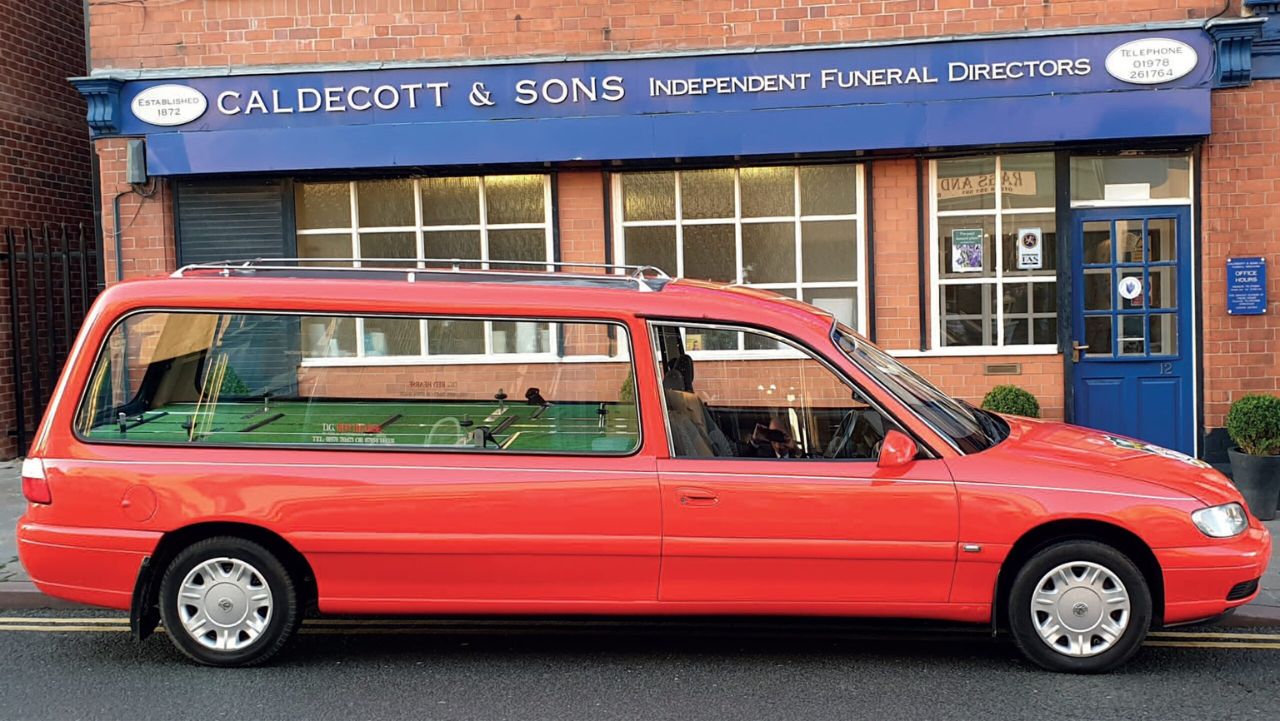 Other vehicle variations include a Fire Engine hearse and Volkswagen Camper hearse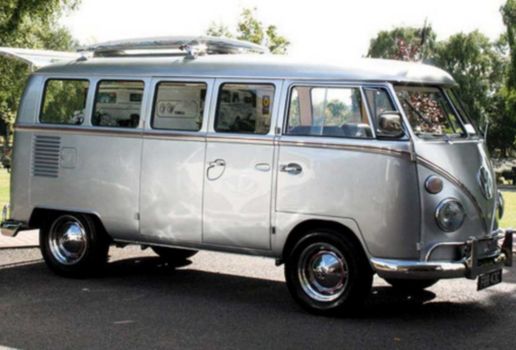 To book your funeral fleet get in touch